Posts for category: Oral Health
By Orion Family Dentistry
January 12, 2015
The CAT scan is a relatively recent technique in dentistry, used to get an image of what's happening deep within your jaws. You may be wondering what a CAT scan tells us that a conventional x-ray picture does not, and whether it is worth the extra expense to get one. And how does a CAT scan compare with a conventional x-ray in terms of radiation exposure?
CAT stands for "computer assisted tomography." Often it's just called a CT scan, for "computerized tomography." The word "tomography" comes from roots meaning "slice" and "write." Tomographic techniques take repeated two dimensional pictures, similar to repeatedly slicing through an object, and then assembles them with a computer to produce a three dimensional (3-D) image.
The latest type of CT scan used in dentistry is called CBCT, or Cone Beam Computed Tomography. The Cone Beam refers to a spiral beam of x-rays, which is used to create a series of two dimensional images from which a computer creates a 3-D image. Such an image is of great value in assessing problems and planning treatment.
Here are just a few examples of how a CBCT scan can be used. Orthodontists can see skeletal structures and developing teeth that are still inside the jawbone while planning strategies for directing the teeth in order to arrive at a better bite. Oral surgeons can find impacted or missing teeth, see their locations, and view their proximity to nerves and sinuses, assisting them in planning surgeries. These scans are particularly useful for root canal specialists because they show root canals that are less than a millimeter wide and even reveal accessory canals that may not be visible on conventional x-rays. In cases of sleep disorders such as sleep apnea, a CBCT during sleep can be used to view a person's airway and how it may be blocked by the tongue and other soft tissues in a person's throat during sleep.
Compared to background radiation, the amount of radiation delivered in dental x-rays is minimal. A CBCT delivers a dose of radiation that is less than a typical full mouth x-ray series but more than a typical two dimensional panoramic radiograph. Generally CBCT scanners deliver lower doses than medical CT scanners.
With one low-dose CBCT scan, we can get an accurate idea of the internal structure of your bones and teeth and how they are situated in relation to each other. Prior to the availability of such images, many of these relationships had to be discovered in the course of a surgery or other treatment. Thus such a scan can aid greatly in the quality of treatment you will receive.
Contact us today to schedule an appointment or to discuss your questions about 3-D scans in dentistry. You can also learn more by reading the Dear Doctor article, "CAT Scans in Dentistry."
By Orion Family Dentistry
November 07, 2014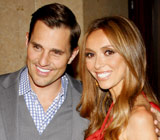 For some kids, having a cavity or two is just part of growing up. Not for Giuliana Rancic. When she was a child, the TV personality didn't have a single cavity — and she still doesn't. But for her husband Bill, co-star of the Style Network reality show Giuliana and Bill, it was a different story. A cavity-prone kid, he was never certain what a visit to the dentist might hold in store. "I can still remember the anticipation," he recently told Dear Doctor magazine. "I always hoped I would get out of the checkups without a cavity!"
Why do some people get more cavities than others? There are a number of factors at work, but to understand it better, let's look at how tooth decay occurs.
How Cavities Form
Cavities — also called dental caries — are small pits or holes in the teeth that are caused by tooth decay. Tooth decay itself is a chronic disease that can flare up when plaque isn't kept under control. A thin, bacteria-laden film, plaque sticks to tooth surfaces both above and below the gum line, and can build up in the absence of effective oral hygiene.
Of course, everyone has bacteria in their mouth, both "good" and "bad" (pathogenic) types. But when the bad guys outnumber the good, trouble can start. When you consume sweets, plaque bacteria process the sugars and release acid as a byproduct. The acid eats into tooth surfaces, causing decay — and cavities that need filling. Left untreated, decay can work its way into the tooth's pulp, resulting in infection and pain. Eventually, treatment might involve a root canal — or, in the worst case, extraction.
What can you do if you seem to be prone to cavities? One effective way to fight tooth decay is by maintaining good oral hygiene. Brush at least twice daily, for at least two minutes each time. Use a soft-bristled brush and a dab of fluoride toothpaste to clean all around your teeth. Most importantly, floss above and below the gum line, every day. And just as important, don't forget to have regular dental checkups every six months.
A Healthy Balance
Another cavity-fighting strategy is eating a balanced diet. Avoid soda, sugary "energy" drinks and sweet treats — but if you choose to consume sugar, have it with meals instead of between meals. This will give your saliva, which has natural cavity-fighting properties, a chance to work.
"It's all about maintaining a healthy balance," Giuliana told Dear Doctor. And Bill agrees: "I love nuts and fruit for a healthy snack," he said, adding that he's meticulous about brushing and flossing. And when the couple smiles, you can see how those healthy habits pay off.
If you would like more information on preventing tooth decay, please contact us or schedule an appointment for a consultation. You can learn more about this topic in the Dear Doctor magazine articles "Tooth Decay" and "Tooth Decay – How To Assess Your Risk."