Posts for tag: celebrity smiles
By Orion Family Dentistry
January 02, 2015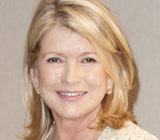 Here's a quick quiz: What recent activity did domestic guru Martha Stewart share via social media for the first time? Need a hint? Was she following the lead of other celebrities like rapper 50 Cent (AKA Curtis James Jackson III), actress Demi Moore and country music star LeAnn Rimes?
Give up? The answer is… she live-tweeted her visit to the dentist! Not only that, she also posted pictures of her mouth as she was undergoing an in-office whitening procedure.
Now, we understand that some might feel they don't need to see close-ups of Stewart's teeth under treatment. But we have to admire her for not trying to hide the fact that she's had the same procedure that has benefited so many people, whether famous or not. Plus, her pictures actually provide a good illustration of how the treatment works.
In-office whitening treatments are the fastest way to brighten up your smile. In a single one-hour visit, your teeth can be lightened by three to eight shades — and that's a big difference! How can we achieve such dramatic results? When you're under our direct supervision in an office setting, we can use the most concentrated bleach solutions safely and effectively. You can get similar results with custom-made trays and take-home lightening solutions we can prepare for you, but then the process will take longer.
If you look closely at her photos, you'll see that Stewart's lips, gums, and face are covered up to prevent any contact with the bleaching solution. She's also wearing protective eyewear, which not only keeps chemicals away, but also guards her eyes against strong lights, which are sometimes used in conjunction with bleach. When we perform in-office whitening procedures, we use safeguards like these for all of our patients — not just celebrities!
We also perform a complete oral examination before starting any whitening procedure, to be sure you don't have any underlying conditions that need to be treated before teeth whitening begins. That's something you just can't get from an over-the counter whitening product.
Teeth whitening is an effective and affordable way to give your smile a quick boost. But whether you decide to live-tweet your procedure — or keep your fans guessing about why your smile looks so good all of a sudden — that's up to you.
If you would like more information about the teeth whitening, please contact us or schedule an appointment for a consultation. You can learn more in the Dear Doctor magazine articles "Teeth Whitening" and "Important Teeth Whitening Questions Answered."
By Orion Family Dentistry
December 02, 2014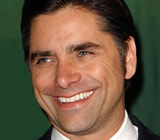 We're always tickled to see dentists represented in popular culture, especially when portrayed by an actor as handsome as John Stamos. On the hit television show Glee, Stamos played a dentist who made sure the glee club members cleaned up their act when it came to oral hygiene — though perhaps he used a bit too much anesthesia to achieve this admirable goal. While under his care — and lots of sedation — several Glee characters had music-infused hallucinations in which they danced and sang with pop star Britney Spears.
Far-fetched? No doubt. Still, it's worth mentioning that sedation has its place in dentistry. In fact, if you are someone who tends to get anxious or even fearful about dental treatment, you should know that sedation can help you relax both mind and body so you can feel peaceful rather than anxious in the dentist's chair. And that's the whole point: Fear of pain should not stand in the way of your getting the care that will keep you healthy and allow you to keep your teeth for as long as possible.
You may not know this, but when you are afraid, your threshold for pain is actually lower. You become hypersensitive to every sensation and sound, and you tense your muscles. Fear and anxiety trigger the release of certain chemicals that put you in "fight or flight" mode. In this heightened state of alert you experience more pain during and even after treatment.
The good news is that this response can virtually be eliminated with various oral sedatives and/or with nitrous oxide, which is inhaled. Both treatments will allow you to let your guard down and relax. Your apprehension and hypersensitivity to pain will disappear, even though you are still conscious. And when you are relaxed, we are better able to focus on the task at hand, knowing that you are comfortable.
The sedatives used in dentistry have been subjected to rigorous testing and have a strong safety record backed by decades of use. Several even have "amnesic" properties, meaning that you will remember little to nothing of your treatment — unless, of course, you end up singing and dancing with Britney Spears!
If you would like more information about sedation in dentistry, please contact us or schedule an appointment for a consultation. You can also learn more by reading the Dear Doctor magazine article "Oral Sedation Dentistry." Dear Doctor also has more on "Overcoming Dental Fear & Anxiety."
By Orion Family Dentistry
November 07, 2014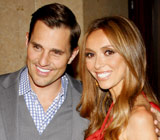 For some kids, having a cavity or two is just part of growing up. Not for Giuliana Rancic. When she was a child, the TV personality didn't have a single cavity — and she still doesn't. But for her husband Bill, co-star of the Style Network reality show Giuliana and Bill, it was a different story. A cavity-prone kid, he was never certain what a visit to the dentist might hold in store. "I can still remember the anticipation," he recently told Dear Doctor magazine. "I always hoped I would get out of the checkups without a cavity!"
Why do some people get more cavities than others? There are a number of factors at work, but to understand it better, let's look at how tooth decay occurs.
How Cavities Form
Cavities — also called dental caries — are small pits or holes in the teeth that are caused by tooth decay. Tooth decay itself is a chronic disease that can flare up when plaque isn't kept under control. A thin, bacteria-laden film, plaque sticks to tooth surfaces both above and below the gum line, and can build up in the absence of effective oral hygiene.
Of course, everyone has bacteria in their mouth, both "good" and "bad" (pathogenic) types. But when the bad guys outnumber the good, trouble can start. When you consume sweets, plaque bacteria process the sugars and release acid as a byproduct. The acid eats into tooth surfaces, causing decay — and cavities that need filling. Left untreated, decay can work its way into the tooth's pulp, resulting in infection and pain. Eventually, treatment might involve a root canal — or, in the worst case, extraction.
What can you do if you seem to be prone to cavities? One effective way to fight tooth decay is by maintaining good oral hygiene. Brush at least twice daily, for at least two minutes each time. Use a soft-bristled brush and a dab of fluoride toothpaste to clean all around your teeth. Most importantly, floss above and below the gum line, every day. And just as important, don't forget to have regular dental checkups every six months.
A Healthy Balance
Another cavity-fighting strategy is eating a balanced diet. Avoid soda, sugary "energy" drinks and sweet treats — but if you choose to consume sugar, have it with meals instead of between meals. This will give your saliva, which has natural cavity-fighting properties, a chance to work.
"It's all about maintaining a healthy balance," Giuliana told Dear Doctor. And Bill agrees: "I love nuts and fruit for a healthy snack," he said, adding that he's meticulous about brushing and flossing. And when the couple smiles, you can see how those healthy habits pay off.
If you would like more information on preventing tooth decay, please contact us or schedule an appointment for a consultation. You can learn more about this topic in the Dear Doctor magazine articles "Tooth Decay" and "Tooth Decay – How To Assess Your Risk."