Dentist in Lake Orion, MI
The brief descriptions below are designed to familiarize you with our staff's training, professional credentials and work experience.
Dr. Kim Thomas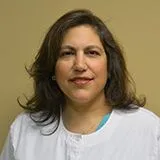 Dr. Kim Thomas is a lifelong resident of Oakland County, Michigan. In 1991, she graduated from the University of Detroit School of Dentistry with her Doctor of Dental Surgery degree. Dr. Thomas has been in private practice at Orion Family Dentistry since 1995. Through continued education, she prides herself in delivering the highest quality of dental care with the latest technology to her patients. Her memberships with the American Dental Association, Michigan Dental Association and the Oakland Dental Society keeps her informed of the latest in Dental news.
Dr. Thomas lives in Clarkston with her husband of 17 years and their 2 children. She can often be found on the sidelines of her children's sports, being their biggest fan.
Sue - Dental Assistant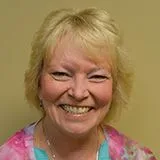 My name is Sue. I have worked in the dental field for 31 years and have been an assistant at Orion Family Dentistry since 1998. I live in Clarkston and am a member of the Fraternal Order of Eagles. Dave and I bowl, golf and play Shuffleboard. We like to stay active in the community. We also have a rescue cat named Tippi.
Jodi Saylor – Office Manager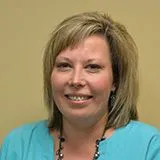 Hello, my name is Jodi and I am the office manager of Orion Family Dentistry. As office manager, it is my goal to make sure our patients have the best dental experience possible. I have been part of Orion Family Dentistry staff for more than 7 years. During my daily activities, you may see me periodically buzzing between the office area and exam rooms. While in the office area, my focus is an assisting patients with appointment scheduling, answering phones, processing insurance and pre-determinations. I enjoy helping our patients understand their needs by listening and answering their questions. I enjoy getting to know my patients and their families.
Outside the office, I enjoy spending time with my husband of 15 years and our two beautiful daughters. We spend most of our free time supporting our daughter's softball activities! We enjoy camping, swimming and family time.
Whitney – Office Assistant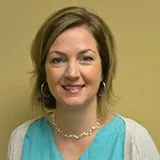 My name is Whitney and I work part-time as the office assistant. While in the office I answer phones, help patients and schedule appointments.
My husband and I have been married for 19 years and have three children. We are from the west side of the state and moved to Lake Orion 7 years ago. We absolutely love our community, here, and are very involved in our local schools and in our neighborhood. Without question, my favorite part of my job is interacting with our patients as they are my extended neighbors and I treat them as such. When I am not at work, our family enjoys traveling together, biking, skiing, and snowboarding. We are huge animal lovers and big Detroit Tiger Fans.
Annemarie – Hygienist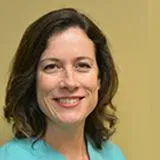 My name is Annemarie Thompson. I'm a Registered Hygienist. I graduated from Oakland Community College Dental Hygiene program in 1996. I've worked in Dentistry for 24 years, starting out as a dental assistant.
I have lived in Lake Orion for 20 years. My husband and I have been married for 17 years and have 2 beautiful daughters. Outside of work, I love hiking and going on bike rides.
Katie - Hygiensist
My name is Katie, I'm a registered dental hygienist. I graduated with a bachelors degree from the University of Detroit Mercy in 2011. I have been working with Orion Family Dentistry since 2012, I thoroughly enjoy being a hygienist and getting to know all my patients. I have lived in the Lake Orion / Clarkston area for most of my life. Outside of the office I enjoy spending time with my boyfriend and our dog, Ruger. I love playing golf, biking and fishing.